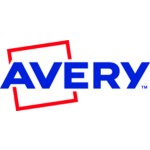 Introducing Custom Printed Roll Labels from Avery WePrint™
BREA, Calif. – April 26, 2017
Avery Products Corporation, the world's largest supplier of labels, specialty converted media and software solutions to enable short-run printing, brings its decades of industry-leading experience into the custom roll label market. Avery introduces its new line of premium roll labels through Avery WePrint, the company's online professional printing service that specializes in short-run custom sheet and roll labels.
New WePrint roll labels make it simple for businesses and graphic designers to go online and customize top-quality labels for product packaging, promotions and more. With no setup fees or plate charges, it's a cost-effective way to order larger quantities of custom labels for both hand and machine applications. There are also no die charges for existing catalog products.
WePrint also offers a free, easy-to-use design tool that lets users upload their own artwork, design labels from scratch, or personalize one of thousands of professionally designed templates at no cost. By customizing their own labels, small businesses can save the expense of hiring a graphic designer, while still getting a professional packaging label for their product. Users can also save their designs online for easy access and reordering at any time.
"Avery WePrint is thrilled to announce the launch of our new line of roll labels," said Jeff Herz, Director of Marketing for Avery WePrint. "These labels offer an easy online solution for businesses to get both high quality labels and super short runs for all their product packaging and promotions. And with the free, easy-to-use design tool, consumers can save money by personalizing one of our professional templates or uploading their own design."
Avery WePrint offers roll labels in nine premium materials, including films in white, clear, chrome and squeezable substrates, and papers in matte, high gloss, silver metallic and estate substrates. All of the labels are available for hand or machine application, and it's fast and easy to get an online quote 24/7. Standard shipping is always complimentary, and rush shipping is available on request.
To learn more, visit
avery.com/weprint
.
About Avery Products Corporation
Avery Products Corporation is the world's largest supplier of labels, specialty converted media and software solutions to enable short-run digital printing in businesses and homes alongside complementary products sold through distributors and mass market retailers under the Avery® brand. Avery Products Corporation, a division of CCL Industries, is based in Brea, California. For more information about Avery products, visit
avery.com.
About CCL Industries
CCL Industries employs more than 20,000 people operating 154 production facilities in 36 countries on 6 continents with corporate offices in Toronto, Canada, and Framingham, Massachusetts. CCL is the world's largest converter of pressure sensitive and extruded film materials for a wide range of decorative, instructional, functional & security applications for government institutions and large global customers in the consumer packaging, healthcare & chemicals, consumer electronic device and automotive markets. Extruded and laminated plastic tubes, folded instructional leaflets, precision decorated and die cut components, electronic displays, polymer bank note substrate and other complementary products and services are sold in parallel to specific end-use markets.
Avery and all other Avery brands, product names and codes are trademarks of Avery Products Corporation. All other company and product names may be trademarks or service marks of their respective owners.
Contact:
Avery Products Corporation
714-674-8500
press@avery.com