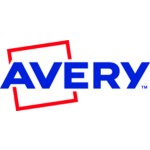 Avery Offers Free Hello Kitty® Printable Templates in Partnership with Sanrio®
BREA, Calif. – Nov. 1, 2016 – Avery Products Corporation, the leading manufacturer of printable labels and cards, announced today an exciting new partnership with Sanrio to provide free Hello Kitty printable templates for use with Avery products. Perfect for do-it-yourself celebrations and organization projects, the new templates are easy to personalize and print for birthdays, back to school, holidays, Halloween, Valentine's Day and more. Consumers can access all the available printables, products, demos and more by visiting
avery.com/hellokitty.
Hello Kitty, who is celebrating her birthday today, is the pop icon from global lifestyle brand, Sanrio. The beloved icon is adored by generations of fans, celebrating timeless appeal and enduring success for more than 40 years. With this new partnership, consumers can choose from a collection of Hello Kitty printables, personalize them with their own special message and print them from home in just minutes to create one-of-a kind party favors, gift tags, greeting cards, dessert toppers and more.
Avery offers a wide range of printable products, including labels and tags in a variety of shapes and sizes, for consumers to use with Hello Kitty templates. These are perfect for personalizing gifts, cards, containers and more for almost any event. Consumers can personalize their Hello Kitty printables using free and easy-to-use Avery Design & Print Online.
"Avery is very excited about this new partnership with Sanrio," said Adam Bratter, Marketing Director for Avery Products Corporation. "Avery customers and Hello Kitty fans will love being able to create their very own Hello Kitty printable labels, tags and cards to use for all their special occasions."
Visit
avery.com/hellokitty.
to see all the latest templates, find unique project ideas featuring Hello Kitty, and watch a demo showing how easy it is to create Hello Kitty labels, tags and cards.
For more information, visit
avery.com/hellokitty.
About Avery Products Corporation


Avery Products Corporation is one of the world's leading manufacturers of printable labels, name badges, business cards, dividers and more, and markets products under the well-known Avery® brand. The company offers innovative solutions to make life easier, including free templates to design, customize and print projects. Avery Products Corporation, a division of CCL Industries, is based in Brea, California. For more information about Avery products, visit
avery.com
.
About CCL Industries


CCL Industries Inc., a world leader in specialty label and packaging solutions for global corporations, small businesses and consumers, employs more than 19,000 people and operates 150 production facilities in 35 countries on 6 continents with corporate offices in Toronto, Canada and Framingham, Massachusetts. For more information, visit
www.cclind.com
.
Avery and all other Avery brands, product names and codes are trademarks of Avery Products Corporation. All other company and product names may be trademarks or service marks of their respective owners.
Contact:

Avery Products Corporation
714-674-8500
press@avery.com