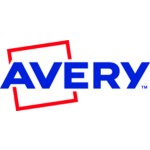 Avery Introducing New AveryPRO™ Collection of Pressure-Sensitive Label Stock for HP Indigo Presses
BREA, Calif. – April 12, 2016 – Avery Products Corporation, the leading manufacturer of printable labels and cards, announced today that it is expanding its AveryPRO line of professional-grade pre die-cut and full-sheet label stock for HP Indigo presses building on the early success of its 2015 entry into this important and growing market. Professional printers and graphic designers can now purchase new unique pressure-sensitive substrates like Soft Touch™ and Silver Matte that eliminate the need for post-production finishes and specialized inks, reducing costs, increasing profitability and speeding up the printing process.
Exclusive to AveryPRO, the beautiful Soft Touch substrate offers an understated elegance that transforms a basic label design into a touchable experience. Along with branding items like soaps, candies and cosmetics, this luxurious substrate is ideal for adding an elegant touch to any item needing a high-quality look and feel. This premium material's special coating provides a velvety feel that begs to be touched. While this type of finish has been available for magazine and book covers as well as packaging, it is the first of its kind in the pressure-sensitive label market.
The new Silver Matte material provides a metalized look without the use of metallic inks. The soft silver color and smooth surface are perfect for adding an upscale look to health and beauty products and event and party accessories. The label stock also features a permanent adhesive and is water and tear resistant, making it ideal for electronic asset tagging and beverage labeling.
Along with these two new exciting materials, AveryPRO is adding a collection of Semi-Gloss and Clear label stock available with permanent and removable adhesives, a durable PET full-sheet stock, and polypropylene Name Badges.
"Avery Products is excited to expand its AveryPRO digital press range with our new collection for HP Indigo digital printers," said Liz Sanchez, Group Product Manager for Avery Products Corporation. "The new line complements our existing collection of quality substrates, with the addition of some exciting new materials like Soft Touch and Silver Matte."
All of the new products are ideal for short-run, print-on-demand applications and are available in a variety of full-sheet and pre die-cut shapes and sizes in 12" x 18" sheets that are certified for HP Indigo digital presses.
As the inventor and global brand leader of peel-and stick adhesive labels for a wide variety of applications, Avery Products Corporation is diligent with new product development and testing to ensure printer and end-user consistency. Avery Products created AveryPRO with the help and insight of professional printers, and will continue the collaboration as the company looks to expand the AveryPRO offering with even more innovative products and solutions in the future.
To learn more or request free samples, visit
avery.com/averypro
.
About Avery Products Corporation


Avery Products Corporation is one of the world's leading manufacturers of printable labels, name badges, business cards, dividers and more, and markets products under the well-known Avery® brand. The company offers innovative solutions to make life easier, including free templates to design, customize and print projects. Avery Products Corporation, a division of CCL Industries, is based in Brea, California. For more information about Avery products, visit
avery.com
.
About CCL Industries


CCL Industries Inc., a world leader in specialty label and packaging solutions for global corporations, small businesses and consumers, employs approximately 9,600 people and operates 87 production facilities in 25 countries on 5 continents with corporate offices in Toronto, Canada and Framingham, Massachusetts. For more information, visit
www.cclind.com
.
Avery and all other Avery brands, product names and codes are trademarks of Avery Products Corporation. All other company and product names may be trademarks or service marks of their respective owners.
Contact:


Monica Robinson
Avery Products Corporation
714-674-8129
mrobinson@avery.com