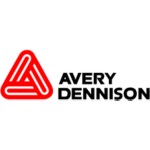 AVERY SOFTWARE ADDS A CREATIVE TOUCH TO LAST-MINUTE HOLIDAY PROJECTS
Office Products North America

Avery Dennison Press Contact:
Avery Dennison Contact:

Stephanie Worrell
Jenifer Do

Red Sky PR
(714) 674-8016

(208) 287-2199
jenifer.do@averydennison.com
stephworrell@redskypr.com


AVERY SOFTWARE ADDS A CREATIVE TOUCH TO LAST-MINUTE HOLIDAY PROJECTS

Sprinkle Some Extra Holiday Cheer with Personalized Greeting Cards, Gift Tags, Buffet Cards, Hostess Gifts and More with Avery Products and Free Avery Wizard Software



Brea, Calif. – December 14, 2010 – Do the holidays leave you feeling festive or frazzled? Utilizing the right tools can simplify holiday tasks while making it easy to add a creative and personal touch to holiday projects. Avery Dennison Office Products (http://www.avery.com) streamline organization and gift giving with a wide range of customizable labels, greeting card products, gift tags and the free Avery Wizard software for Microsoft® Word and free holiday templates.

"I enjoy giving gifts that are memorable and personalized, even if it's just a bottle of wine," said Jill Pollack, Avery Dennison Organization Expert. "Using Avery Wizard software, I can choose a holiday template I love and make it my personal holiday design. Then I print gift tags, address and return labels, greeting cards and whatever else I need for the entire holiday season. The pre-designed templates make personalizing gifts quick, plus I can do it all without leaving home."

The free Avery Wizard software for Microsoft® Office and holiday templates can save you time when creating holiday projects or adding last minute touches to gifts. The downloadable software offers an easy step-by-step guide to creating seasonal projects including:

- Use the Avery Wizard software's mail merge feature to send holiday mailings in a flash using Avery Easy Peel® Clear Address Labels. Download the free holiday pre-designed templates to add a festive touch to your projects.

- Make your mailings merrier with matching address labels for your holiday cards using Avery Easy Peel® Clear Address Labels and Avery Easy Peel® Return Address Labels. These patented full label sheets have the Pop-up Edge™ for fast peeling. Just bend the label sheet, pop-up the label edge, and peel.

- Perfect for coordinating holiday greetings, thank you notes or party invitations, Avery Note Cards come in premium heavyweight card stock for a beautiful look and feel.

- There's nothing more inviting than a personalized place card. Choose a holiday template and print place cards for your dinner party using Avery Clean Edge® Two-Sided Business Cards.

- Add a classic touch to your holiday buffet and keep your guests informed with Avery Small Tent Cards. Print the buffet cards to match your place cards or invitations.

- Choose a holiday template and print as many gift labels as you need using Avery Easy Peel® White Address Labels for smaller gifts and Avery White Shipping Labels with TrueBlock® Technology for larger gifts.

- Customize holiday T-shirts, totes or aprons for your family and friends with Avery T-shirt Transfers.

Download the free Avery Wizard software for Microsoft® Office and find pre-designed holiday templates at www.avery.com/holiday. If your system does not meet the system requirements for the Avery® Wizard software, the holiday templates can also be found in the Avery Design and Print Online tool at http://www.avery.com/print.

For more ways to customize your holidays this year and keep the season heartfelt, visit http://www.avery.com.

About Avery Dennison Office Products

Avery Dennison Office Products (www.avery.com) markets products under the well-known Avery brand name and is one of the world's leading manufacturers of self-adhesive labels for laser and ink jet printers, labeling software, binders, sheet protectors, index and tab dividers and other office-, home- and school-related supplies. Avery Dennison Office Products, a business unit of Avery Dennison Corporation, is based in Brea, California. For more information about Avery-brand products, consumers can visit the Avery Dennison Worldwide Office Products Web site at www.avery.com or call the Avery Dennison Consumer Service Center at 1-800-GO-AVERY (1-800-462-8379).

Microsoft is a trademark and registered trademark of Microsoft Corporation in the United States and/or other countries.