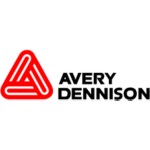 AVERY DENNISON OFFICE PRODUCTS ASSIST TAXPAYERS IN GETTING ORGANIZED
Office Products North America

Avery Dennison Press Contact:
Avery Dennison Contact:

Samantha O'Lea
Jenifer Do

Red Sky PR
(714) 674-8016

(208) 287-2199
jenifer.do@averydennison.com  
samanthaolea@redskypr.com


AVERY DENNISON OFFICE PRODUCTS ASSIST TAXPAYERS IN GETTING ORGANIZED
 
In preparation for this year's tax season, Avery Dennison Office Products offer helpful solutions for relieving tax time stress by helping you get organized



Brea, Calif. – February 22, 2011 – Organizing and locating old tax documents presents a challenge for many, but it can be a big risk to procrastinate on getting your taxes in order. The looming stress of tax season can be overwhelming, but with a few tips from Avery Dennison Office Products, taxpayers can get organized to help relieve that tax time tension.
 
Following a few simple tips year-round can make a big difference when it comes to getting taxes in order. A little organization can go a long way in cutting time and stress while helping you keep track of deductions and maximize your benefits.

Avery Dennison Office Product's tips for organization can assist taxpayers by helping them get more organized whether they are having an accountant take care of the paperwork, or taking on the task themselves. These simple tips can help make tax season easier by managing receipts, categorizing tax documents, coordinating old tax records and more:

Flag Your Files, Find Things Fast

You need to clear the way for 2011, which means making room. You can store old files, appointment books and bank records in boxes marked with large Avery White Shipping Labels with TrueBlock® Technology. Print the tax year and a list of the contents on each of the labels, and apply the printed labels to the boxes so you'll be able to find it again quickly and easily.

Get Your Paperwork in Order

Whether you're planning to file your taxes yourself or meeting with a tax preparer to get it done, a tax binder can help keep your paperwork in order. Using an Avery Durable Binder and Avery Index Maker® Clear Label Dividers, separate your tax documents into categories like income, medical, child care, tax correspondence, donations, real estate, and students loans.

Keep a checklist in the front of your binder of all tax documents you'll receive in the mail. From W-2 income to 1098 mortgage interest statements, tab them all with Avery NoteTabs™ as they come in so you can quickly find these specific documents in your binder.

Use Avery Secure Top Sheet Protectors to organize and keep miscellaneous receipts. These sheet protectors have a top flap so that small, loose receipts won't accidentally fall out.

Spend Less Time Looking for Receipts

Keep an Avery PocketTab product in your day planner. So when you're on the go, use it to store receipts for the expenses you plan to claim.

Avoid dumping a shoebox full of receipts on your accountant's desk. Get your receipts organized! Grab a few folders and apply Avery File Folder Labels with TrueBlock Technology to set up a folder for each category. Throughout the year, put the receipts into the folders as they come, so you can keep track of tax deductions throughout the year.

Use Reminders to Keep You on Track

Use Avery NoteTabs to make a note or highlight a section of your paperwork without marking the original page.

Keep an Avery Removable Label Pad in your car's glove box as an easy way to track business mileage for possible tax reimbursement.

Getting ready for tax time doesn't have to be complicated. Once you have an established tax organization system in place, you can avoid that tax time panic and tackle your taxes with less stress.

For more tips on getting—and staying—ahead in 2011, visit http://www.avery.com.

About Avery Dennison Office Products

Avery Dennison Office Products (www.avery.com) markets products under the well-known Avery brand name and is one of the world's leading manufacturers of self-adhesive labels for laser and ink jet printers, labeling software, binders, sheet protectors, index and tab dividers and other office-, home- and school-related supplies. Avery Dennison Office Products, a business unit of Avery Dennison Corporation, is based in Brea, California. For more information about Avery-brand products, consumers can visit the Avery Dennison Worldwide Office Products Web site at www.avery.com or call the Avery Dennison Consumer Service Center at 1-800-GO-AVERY (1-800-462-8379).

Microsoft is a trademark and registered trademark of Microsoft Corporation in the United States and/or other countries.