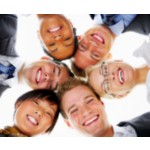 Careers at Avery Dennison


Product Management

Avery brand marketing professionals manage existing product lines for continued growth through creating and executing marketing strategy, promotions, merchandising, and profitability analysis. Product managers work to create new ways to increase our market share and leadership position. These professionals constantly interface with all other functions in the business, including manufacturing, R&D, finance and sales.

Finance

Our finance professionals are responsible for a variety of functions including the management of the annual operating planning process, long-term strategic analysis of key business issues, project leadership, and process improvement. Finance has input in and participates in key operational and strategic decisions throughout the business.

Accounting/Financial Reporting

Our accounting professionals perform a variety of duties for internal business customers, including the analysis of financial information used for the general ledger, detailing assets, liabilities and equity prior to release of balance sheets, P&L statements, and other reports that summarize current and projected financial positions. In addition, they may recommend new or modified procedures to enhance or improve current operations or processes.

Information Systems

In our complex matrix organization, IS professionals develop and implement an overall information system strategy to support the business. They are responsible for maintenance and operation of existing systems and integration of the significant technological advances available to provide enhanced capabilities. In addition, they lead the coordinated use and support of personal computing and communication tools to enhance individual and team productivity.

Product Development/R&D

Our development and engineering professionals are responsible for maintaining and enhancing the product development process for many of our office products' businesses. Major responsibilities include identifying customer and consumer needs, ideation, prototyping, cost estimating, and coordination with the corporate law department. Working with suppliers, technology allies, and other Avery Dennison employees, the product development teams become integral to achieving our continuing goal of 25% of annual sales from new products.

Logistics/Distribution

Our customer operations group is responsible for managing logistic relationships with our customers. Utilizing state-of-the-art connectivity to increase efficiency of supply chain members, Customer Operations is constantly working at improving a seamless and open information flow between all members in the supply chain.

Operations/Manufacturing

Our operations professionals work with the business unit leadership teams to achieve the organization's strategy, by producing a quality product in a cost-effective way. Their expertise in sourcing, purchasing, inventory management, resource planning, capacity planning, converting, and technology allow us to create the most innovative and interesting products in the marketplace. At our manufacturing plants, we operate in a team-oriented work culture which contributes to our exceptional quality, efficiency, and empowered workforce.

Human Resources

Consulting in the areas of staffing, compensation, employee development, training, and succession planning, our human resources professionals partner with line and senior management in building and managing their organizations. At our manufacturing and distribution sites, HR managers play an active role on the leadership teams and are integral to the implementation of all company-wide and site-specific programs.

Sales

Our sales organization is constantly working at developing strong business relationships and building business plans with key customers by identifying and capitalizing on opportunities for improving methods for selling and delivering Avery Dennison products and services in a very competitive marketplace.