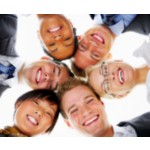 Benefits
In today's world, a benefits program should recognize that everyone's needs are different and offer choices so you can select what's best for you. Avery Dennison's Flexible Benefits Program does just that. Avery Dennison believes that this approach is the best way for employees to get the most from their benefits plans.

Avery Dennison offers employees 401(k) and retirement plans (e.g., the Employee Share Builder Plan), as well as a competitive tuition reimbursement program.

The Avery Dennison Flexible Benefits Program allows employees to choose from several medical and dental coverage options, including vision care. This program also provides many insurance options including Basic Life, Accidental Death and Dismemberment, and Long-Term Nursing Care. The organization also provides disability protection through short-term and long-term disability programs. Through "personal spending accounts," employees may also set aside income on a "tax-free" basis to pay for expenses such as dependant care, elder care, or non-covered medical expenses.