Email
Avery® Marks-A-Lot® Desk-Style Permanent Markers, Chisel Tip, Black, Pack of 2 (07902)

Product Number:

07902

With these Marks-A-Lot Permanent Markers you can write on virtually any surface and the bold, low-odor ink will provide high visibility, even from a distance. The durable 1/5" chisel tip writes in a variety of widths and works on most surfaces including cardboard, metal and plastic. The permanent, nontoxic ink dries quickly and is also water and rub resistant. And even better, the markers won't dry out when the cap is left off for up to 30 minutes. Ideal for use at home, office and school.

Marks on virtually an surface including cardboard, metal and plastic
Bold permanent ink provides high visibility
1/5" chisel tip marks in variety of widths
Quick drying, water and rub resistant
Low Odor/Nontoxic

Desk Style
Black
Chisel Tip
Recommended Products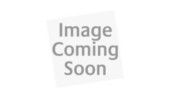 Marks-A-Lot® Chisel Tip Permanent Marker Set 23556, Pack of 20
Write effectively on most surfaces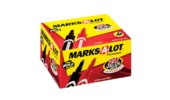 Avery® Marks-A-Lot® Regular Desk Style Permanent Marker Set 98187, Assorted, Pack of 24
Write effectively on most surfaces Regular Desk Style Permanent Markers, Assorted (20 Black, 4 Red), Chisel Tip, 24/BX, Box
Easy To Read Print
Glides Smoothly
Ink Dries Quickly
Long Lasting Ink
This review is from Marks-A-Lot Chisel Tip Desk Style Permanent Markers 4 Pack Black 07903:
My favorite marker. The marker lasts for a very long time.
This review is from Marks-A-Lot Permanent Markers 07888:
I'm a huge fan of these markers! They work really well for me because I ship a lot of things and they're great to write on the boxes or scratch out the previous shipping info.
This review is from Marks-A-Lot Permanent Markers 07885:
We were trying to "paint" plastic bottles for a project, and found that the various types of paint we used peeled once dry. I found an old "marks-a-lot" marker at home and decided to try that. After one application the sample bottle looked great so I figured any permanent marker would do and the next morning started using the ones we regularly use at work. I was so disappointed with the results - after two applications the bottle didn't look nearly as nice as the first sample. I will be using this over the more common brand going forth for actual "permenant" and/or "complete coverage" needs!